Period of services: June 2013 – March 2014
Location: Dedza District, Republic of Malawi
Key aspects: Centreline and borrow material investigation for a new 40m high dam wall.
Client: GOPA Worldwide Consultants
Project description:
The proposed Bwanje dam will form part of the Bwanje Valley Irrigation Scheme, which comprise an existing 800ha irrigation scheme. The proposed dam will guarantee the water supply to this scheme in the dry season and ensure environmental flows are maintained in the Namikokwe River.
The construction of the dam is planned in two phases with the first phase proposing a dam height of 40m for the required gross storage capacity of 5,6 Mm³ and the second phase for the eventual raising of this dam to 60m high and storage of 31,5 Mm³.
Various options are being evaluated for the proposed new Bwanje dam including a zoned earthfill dam, a clay core rockfill dam, a concrete faced rockfill dam and a concrete dam. Spillway options include a right saddle spillway, right abutment spillway or dam embankment spillway in the case of a concrete dam.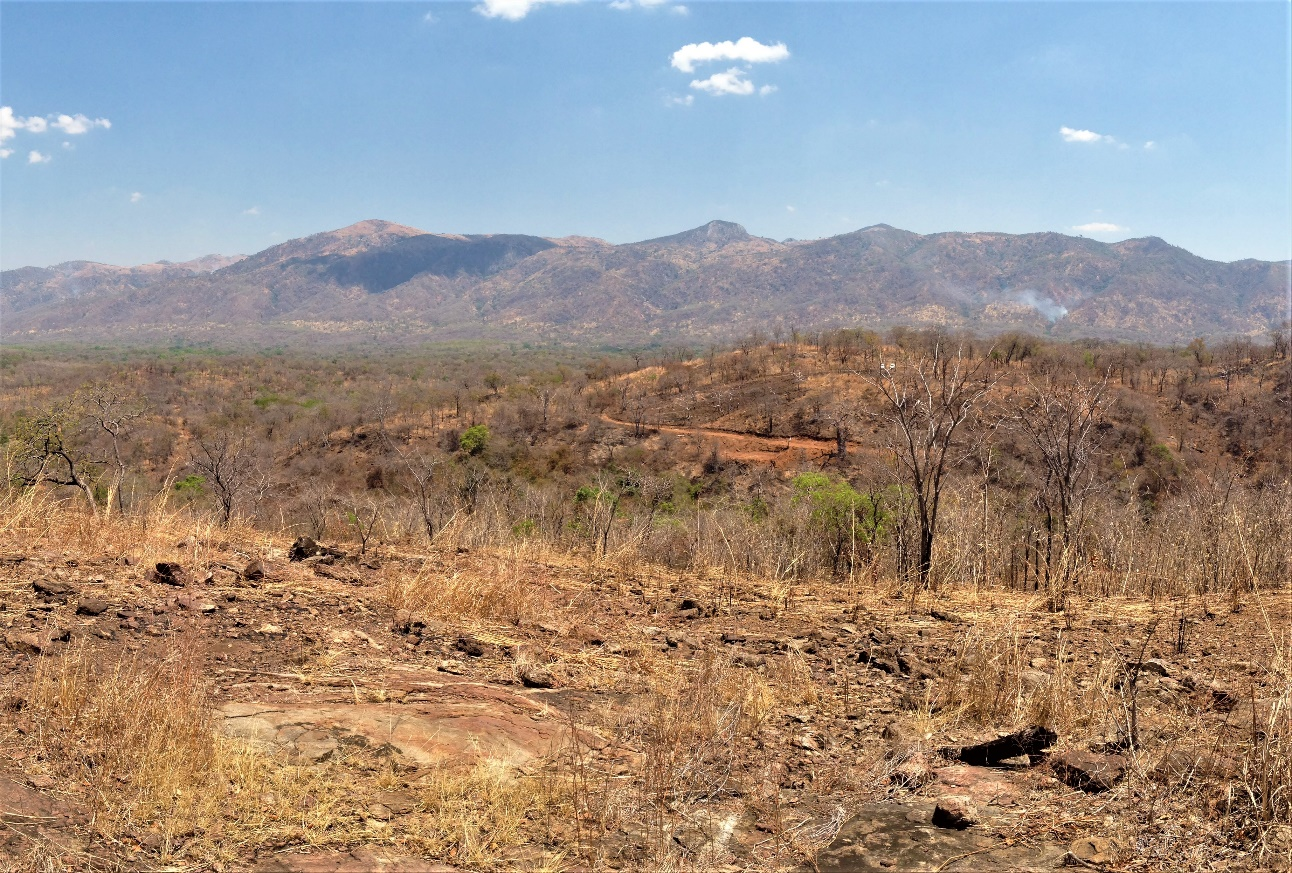 View across the river valley showing the left abutment to the embankment in the foreground and the right abutment in the distance
Scope of services:
The objectives of the geotechnical investigation were:
• Establish the foundation conditions below the proposed dam centreline.
• Locate suitable construction material sources.
In order to achieve these objectives the following works were undertaken:
• Drilling of five rotary core boreholes, ranging in depth between 20m and 50m, along the centreline of the dam wall.
• Conducting two single-packer Lugeon tests in each borehole.
• Retrieving samples from the borehole core and submitting samples for laboratory testing.
• Excavating approximately 20 test pits at each of four prospective borrow areas.
• Collecting selected samples from the borrow areas and an existing rock quarry and submitting samples to a laboratory in South Africa to evaluate their potential use as impervious and semi-impervious fill and as concrete aggregate.